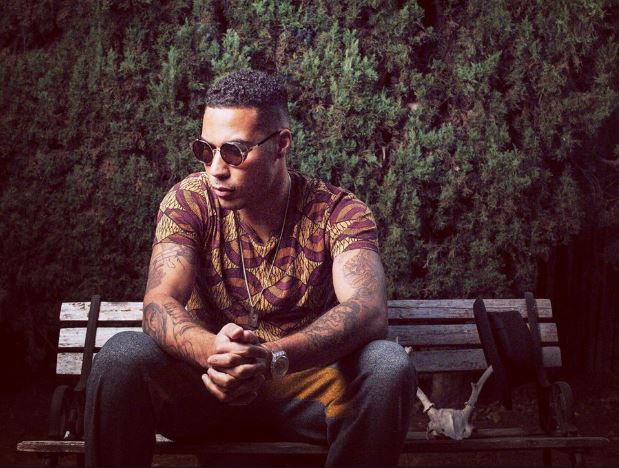 If you haven't heard of London based producer TroyBoi then it's time to get familiar. He's been owning 2014, dropping banger after banger seemingly every other week. Whether it's a solo effort or a collaboration with icekream for SoundSnobz, when he puts something out, you know you're in for a wild ride. And that's what makes him such a bright rising star; his originality. With so many producers working to recreate whatever sound is hot, TroyBoi is off making something you've never even imagined.  Recently TroyBoi was recruited to do official remixes for Little Mix and Danny Brown. He also just won Flosstradamus and Beatport's 'Mosh Pit' remix competition. With his new EP set to drop on Fool's Gold, TroyBoi is destined to continue his ascent to the top of the game.  We had the pleasure of connecting with the self proclaimed Music Manipulation Specialist, Drum Molester, and Drop Addict. We discussed his production process, his connection with Fool's Gold, SoundSnobery and plans for the future. Check out the full interview below.
FUXWITHIT: How's it going? Are you currently in the UK?
TroyBoi: YO YO! Yes indeed, I come from and live in London.
FUXWITHIT: You put out a lot of music, often a few tracks per month. How much time do you spend in the studio/producing?
TroyBoi: I do spend quite a bit of time making music, especially recently. When I'm working on a track, I'm literally stuck in my own world where time moves x10 more quickly. I've had way too many occasions where I've started making a track at 1pm and finished at 4:30am the following day! I have an OCD for making sure every single sound is correctly played especially my drums. It's quite hardcore but I enjoy it, it makes me appreciate the track more knowing how much work was put into it.
"I'm literally stuck in my own world where time moves x10 more quickly"
FUXWITHIT: How would you describe the process and vibe when you're in the studio?
TroyBoi: It's always an exciting vibe for me. The surroundings might not be that exciting, but like I said before, I'm literally in my own little world. When I'm at home, I make music in my kitchen. I put my laptop and keyboard on the kitchen bench and start making beats. I work standing up so I'm always moving about! lol. Then there's the big studio vibe: making tracks there makes you feel like you are about to make some Grammy award winning music! Lol. I love hearing my music back on big monitors. On both studio occasions, I usually have an idea in my head and I work from that. I don't force anything, if the music is flowing, I'll continue and if it's not, I step away from it and let my mind rest. I try not to get to in the way of writing the music, I like to leave the music to write itself.
FUXWITHIT: What do you like to do when you're not making music?
TroyBoi: I'm blessed with really unique friends. They are literally the funniest bunch of people so I definitely chill with them a lot and crack jokes all day. I like watching movies and really enjoy going to restaurants to try new foods. I wouldn't say I'm a party animal but I do love a good party when there is one…especially if I'm DJing.
FUXWITHIT: A large portion of your work is tagged as "My Style". How would you define your style?
TroyBoi: 'My Style' is something that I have been working on over the years and is still evolving to this day. It is a fusion of literally every musical element that I have been exposed to and have absorbed, put in a blender and reconstructed again. I definitely have to give credit to my parents for my ethnic roots and for their taste in music. I have a mix of Indian, Chinese, Portuguese and Nigerian and I've listened to music from those countries for as long as I can remember. I love traditional instruments and love bringing that side of me out in my music. Apart from the traditional music, I grew up listening to Motown, Disco, 80s Funk, RnB, SlowJams, Reggae, Classical, Hip Hop, House, Garage, Grime, Electro…and that's just to name a few, the list goes on! Being born and raised in London has also influenced  my style. London's music diversity here is on another level and it's so easy to be influenced by its vast culture. This is the reason why I can't slot my music into one particular genre, why my music can be unpredictable and why my style is 'My Style'.
FUXWITHIT: Your music is, simply put, quite weird (in a good way). Do you consciously try to produce music that has a different sound or is that just what comes to you?
TroyBoi: Haha, thank you. Honestly, I just produce what I feel at the time. I love anything that sounds quirky so naturally when I hear something in that realm of sonics, I'm immediately drawn in. Like I mentioned before, nothing is ever forced, the pieces always come together naturally.
FUXWITHIT: What is the weirdest sound or sample that you have used in a song?
TroyBoi: I've got waaaaaaay too many weird samples!!! Lol. A lot of them are my voice, chopped and pitched up or down. There was one sample I used in my track 'Souls' that was pretty weird. On the 4th bar after the drop comes in, I put in an EQd and pitched down sample of a man gasping for air so it sounded more dramatic. It was such a weird and uncommon sound to put in a track that I just had to use it!
FUXWITHIT: Outside of music where do you find inspiration?
TroyBoi: Inspiration for me is everywhere, when I'm walking down the street, getting the tube, going to eat or when I reflect on whatever is going on with my life at the time. I pick up on the smallest things that could translate to musical ammunition. I could be at a bar ordering a drink and the bartender might put my glass on the table in a manor that it creates the smallest rhythm…I write down the idea on my iPhone, get home, get the same glass and record the sound the glass made when it hit the table. From that one small sound, it creates the foundation for a track. My main inspiration comes from my fans. Their messages, comments, good energy, love and support is what keeps me motivated. They are the best fans an artist could ever ask for and what's so great about it is that I feel connected to all of them. They are a real blessing.
"It is such an honour, it still kinda hasn't sunk in properly!"
FUXWITHIT: You were recently named one of Fool's Gold 2014 Draft Picks alongside Hoodboi, Brenmar, Salva, gLadiator and more. How does it feel to be included on the list?
TroyBoi: It is such an honour, it still kinda hasn't sunk in properly! All of the  producers that were picked are so talented and their music speaks for itself. It's definitely one of my highlights of my career so far and I'm proud to be representing for London/UK.
FUXWITHIT: Your EP is going to released on Fool's Gold. Can you give us any details on what to expect?
TroyBoi:  I love surprising people so I don't wanna give away any main details as yet. It should be out within the next 2ish months but what I will say is that it is my most creative work yet!
FUXWITHIT: How did you link up with Fool's Gold?
TroyBoi:  I was just chilling at home one day and my phone bleeped. I checked my Twitter notifications and noticed that both Fool's Gold and A-Trak followed me at the same time. The look on my face was priceless, half baffled and half happy! Lol. He messaged me saying that he really liked my music and before I knew it, FG asked me if I could remix Danny Brown's 'Smokin & Drinkin'. Once I had done that, they made me the proposal…that was a good day!
FUXWITHIT: There's been a lot of talk around SoundCloud and other websites taking down unofficial remixes and unauthorized sampled content. What are your thoughts on the issue?
TroyBoi: It's a bit disappointing because it restricts people from being creative. Whoever is taking the music down should think that regardless of who it is, that person has put EFFORT into making the track and is 9/10 times doing it for the love of making music, not for the money. I love listening to remixes especially from artists that I like and isn't nice seeing a track getting removed. It has 100% subconsciously steered me away from doing remixes unless it's an official remix. I hope this situation gets better for all our sakes.
FUXWITHIT: How would you compare working on solo projects to working with icekream on SoundSnobz material? What are the benefits and drawbacks of both?
TroyBoi: I would say that there are only benefits in this case. When working on a SoundSnobz track with ice, we take it in turns to start off a track, doing around 3 or 4 layers each then switch. Sometimes he does more than me, sometimes I do more than him but it's perfect because regardless of how much we put into the track, the overall product is Snobby! The only difference between making a Snobz and TroyBoi beat is that when I work with ice I'm less harder on myself because I can depend on him to bring that extra oomph and something fresh to the table.
FUXWITHIT: Speaking of SoundSnobz, your old SoundCloud profile photo had you and icekream chilling in the studio in robes and slippers. Is there an interesting story behind that photo?
TroyBoi: Hahaha! So funny you noticed that. Yeah, it was my first time in LA and we both were staying at the Sunset Marquis Hotel. We discovered that there was a famous music studio in the hotel called 'Nightbird' so we enquired and rented it out for a session. We literally woke up, showered and went straight downstairs to the studio in our robes…in a true Snobbish fashion.
FUXWITHIT: What are you most looking forward to for the remainder of 2014?
TroyBoi: I'm definitely looking forward to the release of my EP and for a few tracks that are gonna drop. Again, not gonna say too much but all will be revealed in due course! Whatever else God has planned for me, I'm willing to accept.
FUXWITHIT: Any last words for your fans and our readers?
TroyBoi: I just want to say thank you to everybody that has supported me on my journey. I love making music for you and for myself. This past 1 and a half years has been the most exciting time of my life and I'm only at the beginning. To all the producers that are on the rise, don't give up! It doesn't happen overnight so you must work hard. Be yourself, believe in yourself, believe in your work, have faith and I promise, you WILL succeed 😉 ✌
Follow TroyBoi on Facebook, Twitter, and SoundCloud.
Follow SoundSnobz on Twitter and SoundCloud.
Follow FUXWITHIT on Facebook, Twitter, and SoundCloud.