In the past few years, electronic music has seen a meteoric rise in North America and around the world. Every day, YouTube and SoundCloud turn bedroom producers into household names; pop stars, making millions of dollars each year. Though the boom has been largely positive, it has led to an over-saturation and often over-simplification in the music. Producers continue to follow trends making whatever sound is hot in hopes of being the next Beatport #1 or Vegas resident. Despite this, there are a ton of talented and creative producers creating new sounds and pushing the music scene forward. Here are a few that we've been paying attention to.
Cashmere Cat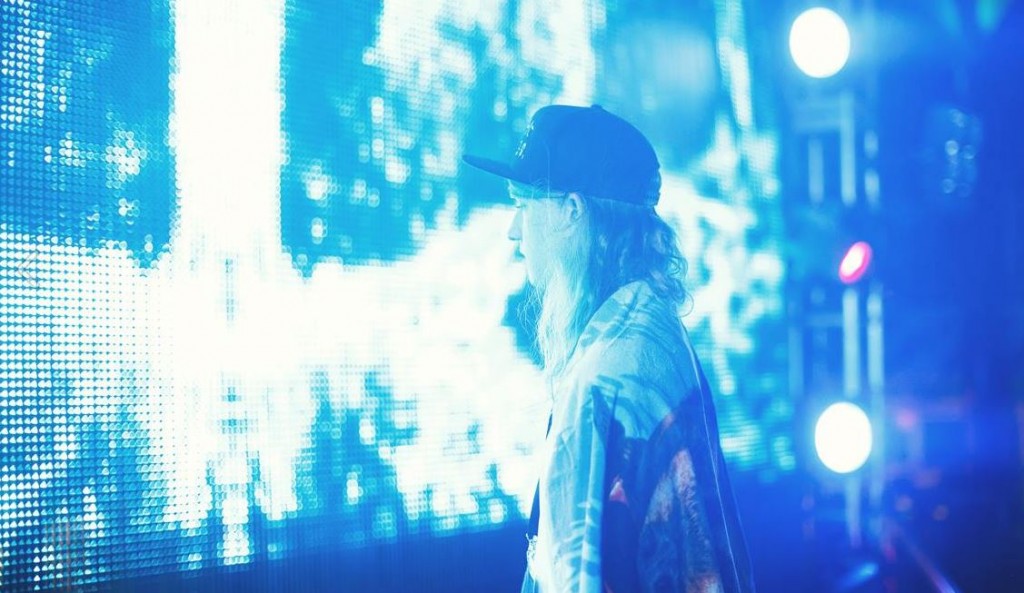 Cashmere Cat is truly in a realm of his own. This Norwegian producer emerged in 2012 and has been astounding listeners ever since. Whether it's combining elegant melodies with stress inducing breaks and a pinch of Jersey club ('Mirror Maru,') or bending vocals to create new sounds while adding militant snares and stunning strings ('With Me'). The beauty within Cashmere's music is unmatched in the electronic space. His two EPs are flawless and have inspired artists to look at composition in new ways. This holds true with his original work, but also with his remixes. While many artists just tweak the drums and change a drop or two; when Cashmere Cat reworks a track he completely re-imagines it (see: 'No Lie' & 'Do You…'). His immense talent has not gone unseen and last year his production credits included Ludacris, Ryn Weaver, Benzel & Juicy J and more. Despite the success he was able to stay true to himself and his fans. I've joked about Cashmere Cat's music being "heroin step" as it takes listeners on a mesmerizing journey that will have you fiending for more.
Mr. Carmack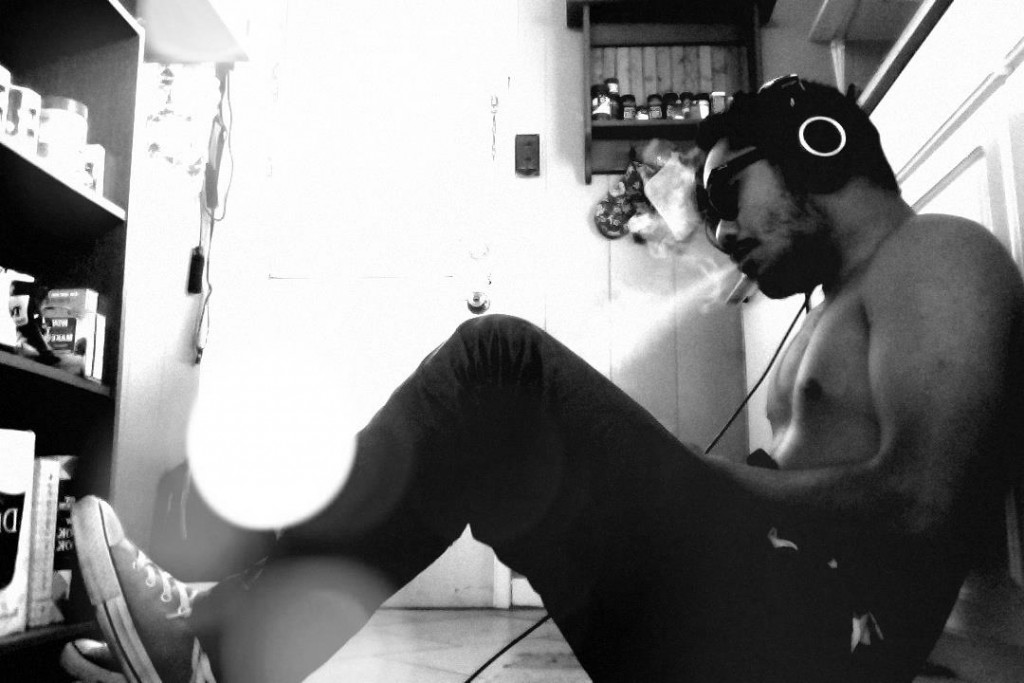 Mr. Carmack is somewhat of an anomaly in the electronic music scene. Mention his name to casual listeners and it's unlikely they could list even one of his songs. Mention his name to a producer and they'll tell you he is one of the most influential and inspiring figures in the game. Carmack seems to have found the perfect place; he has attained a cult following without crossing over to the mainstream, therefore he doesn't need to. Carmack plays sold out shows worldwide and was the back to back #1 selling artist on Bandcamp in 2013. His unorthodox approach to bass music has resulted in almost an entirely new sub genre. It's dark, hard hitting, and infinitely strange (even the soundwaves look odd). This style has gone on to inspire a wide array of similar sounds and his name has even been used a verb. Like any great producer, this Hawaiian beatmaker can explore many directions, often taking a break from dark and gritty to create something more laid back and beautiful (see 'Dear Mama', 'Grapevine'). Adding to his mystique, Carmack often uploads songs that get terrific feedback and support but disappear from his SoundCloud without notice. So, if you enjoy one of his tracks be sure to take it in as much as you can, because it just may disappear.  The wealth of material that Carmack has produced is far too much to explore here, so be sure to check out his SoundCloud and Bandcamp pages for more (be forewarned you may get lost for hours).
TroyBoi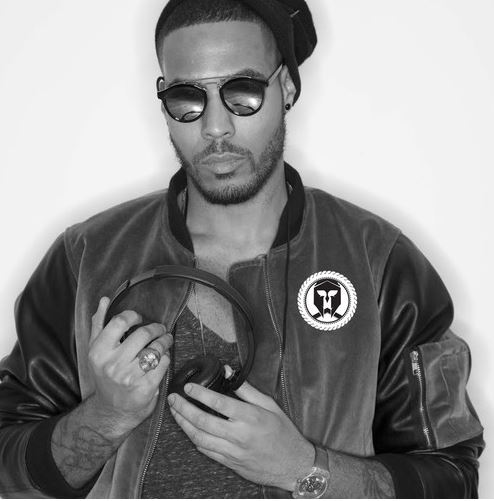 Londoner TroyBoi describes himself as a "music manipulation specialist," "drum molester," and "drop addict." These uncommon descriptions become strikingly accurate after exploring his music. Instead of labelling his work with widely accepted genres everything he puts out is listed as "my style" and one listen demonstrates why. Though a large portion of his music could be considered trap, its originality and uncharacteristic sound makes the label seem juvenile. 'Don't Be Judging (MJ Edition)' may be the best example, as it combines an epic and eerie build with moving Michael Jackson samples and mind-boggling drops. His ability to combine heavy bass, incredible percussion, obscure samples and rework vocals is second to none. In the past year TroyBoi has amassed nearly 90k SoundCloud followers, put out an official remix for Danny Brown and was just named as one of Annie Nightingale's Future Stars. 2015 is set to be a massive year for the rising star with a collaboration with Flosstradamus coming soon, his debut EP on Fool's Gold (date TBA) and much more. Can't miss tracks include 'Memoirs of an Angel', '4321' and 'Meduza Dayz'. And I haven't even touched on his SoundSnobz project with IceKream; I'll let you explore that for yourself.
Woolymammoth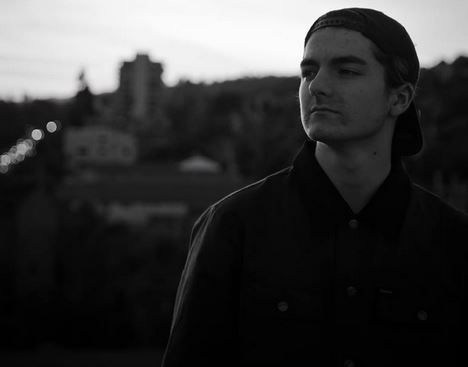 His name may be prehistoric but his sound is definitely something from the future. I first encountered this producer when he released 'Cult' back in September. I was amazed from the initial listen. The sound design is insane; it's trap, but it is like no other trap song I've ever heard. It's near impossible to listen to one of his songs for the first time and not think or say "what the fuck?" To better understand this concept let's explore a small sample of his work. 'Ella' opens with jazzy vocal from the legendary Ella Fitzgerald. As the vocals are chopped we are met with epic TNGHT style horns and a drop that is straight up baffling (Lil Jon' samples, sinister laughter, booming percussion and the beauty of Ella Fitzgerald all collide perfectly). 'Lucid Dreams' is a nightmare inducing trip that feels like battling a 30 foot Minotaur in a strobed out dungeon. 'Foul play' uses hypnotizing tones and haunting vocal bends to create an eerie vibe that is turned up with slapping drums and entrancing synths. Listening to Woolymammoth takes you into another dimension and when you return, that tired festival trap you've been bumping will never sound the same.
Sam Gellaitry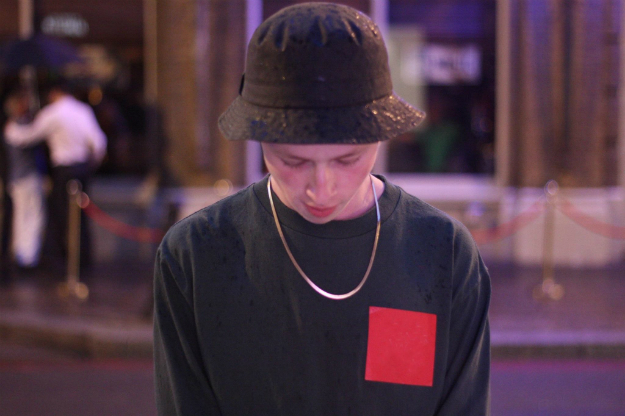 This 17 year old hailing from Stirling, Scotland is a SoundCloud favourite that has somehow seemed to allude most media. Sam Gellaitry has received support from a who's who in the industry (LOUDPVCK, Carnage, gLAdiator) and is now a member of the legendary Soulection crew. That said, he still manages to remain largely under the radar outside most underground circles. That's not to say people haven't taken note; '..bruh' is his biggest release to date and has over ¾ million plays on SoundCloud. The track which is built around Danny Brown samples sees some next level vocal manipulation that needs to be heard to be believed.  Combined with pounding percussion, booming bass and some absurd synth work, this track is filthier than D. Brown himself. What continues to amaze is Gellaitry's keen ability to effortlessly move from silky smooth to disgustingly hard hitting, at times fusing both together for a sound that is the audio equivalent of the 'Otis' Maybach. You'll need to listen to 'No Good', 'grot' and 'business' to fully understand. If you're looking for a more housey vibe, look no further as Sammy G also happens to be an absurdly talented house producer ('understanding', 'waiting so long', '1,2 step'). Considering his range and imagination, it's impossible to predict what he may release next, but it's safe to say it will be incredible.
Lido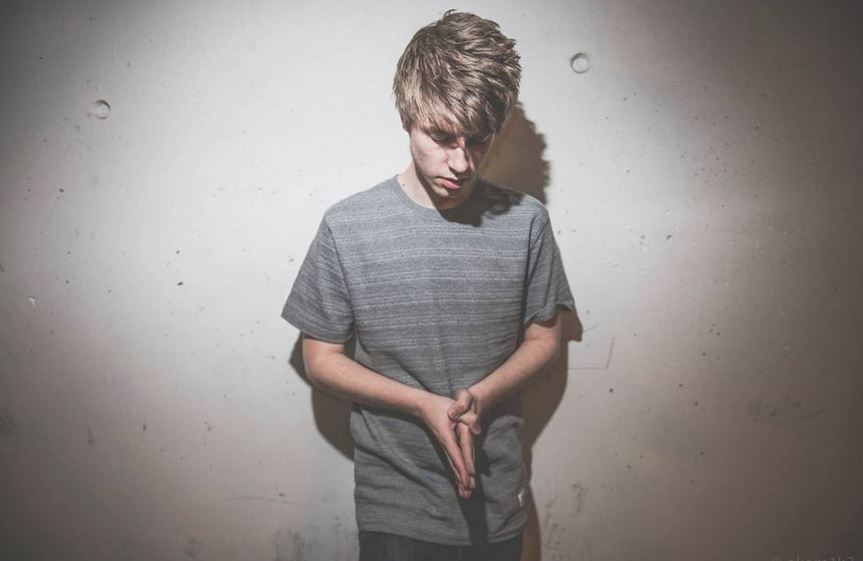 Another Norwegian producer, Lido is a modern day Mozart on the synthesizer. Whether he's producing originals for LIZ and Alison Wonderland or putting out remixes (official and unofficial) of S-Type, Bill Withers, Bastille, ZHU, and Alt-J, everything he puts his hands on is masterful. He creates music that is deeply emotional and moving, yet forward thinking and unconventional. His remix of ZHU's 'Faded' may be the most glaring example yet; I've truly never heard anything quite like it. His creative genius stretches beyond his production ability and has even carried over into his distribution. The artist's last two releases (I Love You Too Remixtape and 2014 Remixes) were free downloads that were only unlocked if you could play a few notes on an interactive keyboard.  Add to the fact that it's all but officially been confirmed that Lido moonlights as Jersey Club producer Trippy Turtle and his catalog literally get twice as impressive.
Tennyson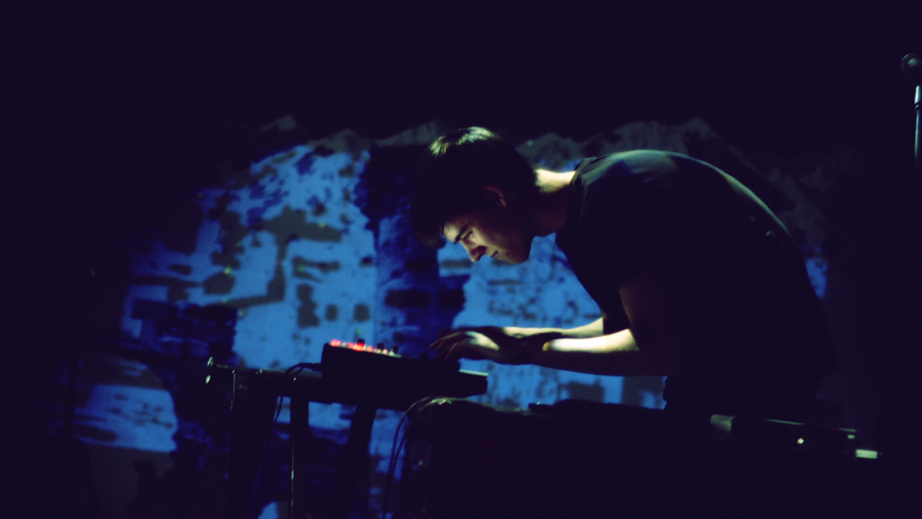 Tennyson hasn't been very active on SoundCloud recently; there hasn't been a new snippet of music since 'In One Piece' dropped in mid November. Considering Luke is 17 and his sister Tess is 14, we probably won't see much until school ends. But in the fall, nothing kept these Edmonton natives from popping up on the world's radar. Festival appearances, sold out shows and the support of Ryan Hemsworth all forecast that 2015 should be a banner year for the siblings.
And about their youth; it isn't evident in the music. Tennyson has a sophisticated and diverse sound, blending Luke's jazz education with his production ambition and Tess' syncopated percussion. You won't hear their tunes at the club. Rather, songs like 'With You' and 'No Answer' truly capture the trending 'happy/sad' feeling, basically provoking a nostalgia for nothing in particular. Evoking samples and sounds from technology like cell phone rings and car alarms is not a new thing, but it has never been so subtle; so musical.
A.G. Cook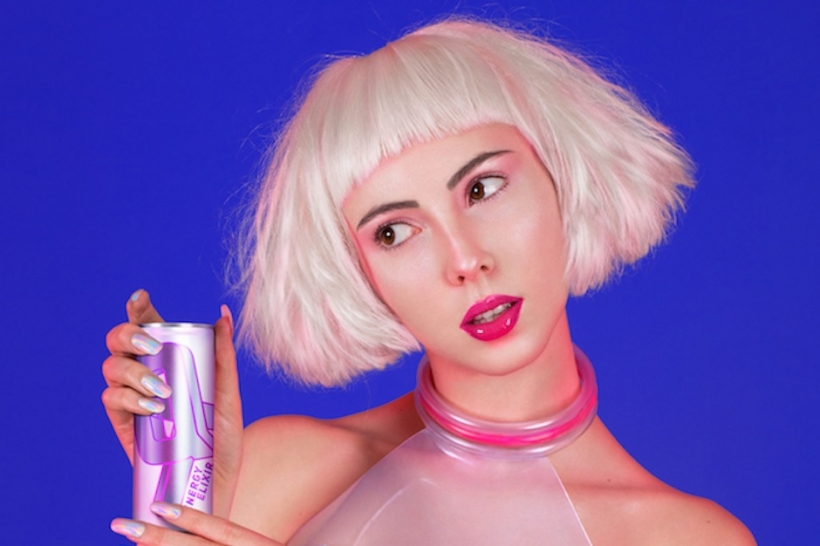 A.G. Cook understands the current musical landscape. In creating PC Music, Cook takes our obsession over technology and transforms it into the music, rather than use it solely as the medium. Artists signed to PC Music each explore different elements of technology and also focus on using sounds and tones that can be heard from tinny cell phone speakers everywhere. Sometimes, even the way you have access to the music is custom-made by the label. A. G. Cook's collaboration with Sophie, titled 'Hey QT,' is basically a theme for a fictional energy drink which can be heard on the drink's fake website. Using the tones and sounds of technology doesn't mean that the music is full of iPhone sounds and ambient white noise, however. Rather, most of it sounds like oversimplified product jingles; a lot of major chords, clean vocals, and extremely catchy melodies. However, the high pitches and sharp corners of this kind of production can end up sounding like a dial tone to some. Listen to both versions of 'Beautiful' below, and you'll quickly see what I mean. If you can't get passed the quirkiness of A. G. Cook's futuristic and technological sound the road ahead may be rough. With all the attention garnered by his label on SoundCloud and now iTunes, Cook is here for the long haul.
et aliae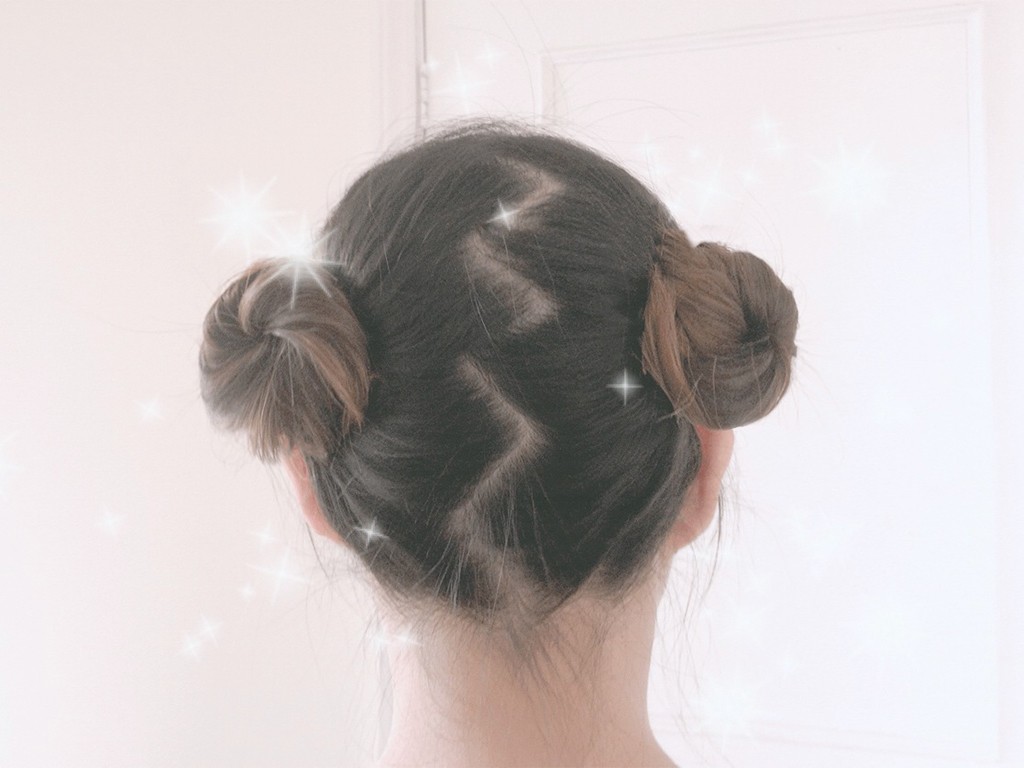 There isn't a lot of information out there about London producer et aliae. All we can say for sure is that she is 21 and music is just a side-project while she studies. In the modern age of SoundCloud over-abundance, however, there is something attractive about the unknown or the mysterious.
et aliae first popped up on my radar through Ryan Hemsworth's Secret Songs SoundCloud moniker. 'Baby,' one of my favourite tracks of the year, stands on stilts above the rest of the tracks on Secret Songs' first official compilation, #ffb6c1. It's an eclectic mix of vocal samples, a trap-style groove, and a faster-paced dance tune, all in one jam. There is something energetic, something emotional about it, and all this can be felt with nearly zero audible vocals. You can hear this energy in her remixes as well. One of her most recent is a remix of ASTR's 'Operate.' Not only is the dream-feel of the original maintained but it is amplified by the subtle addition of keys and several vocal chops. However, changes in tempo midway through give this tune a upbeat danceable feel. It's this versatility that demonstrates the breadth of et aliae's creativity and ability.
Please bear in mind this only a small sample of the immense talent out there right now. If you enjoyed the list, be sure to share it with your friends on Facebook and Twitter. For a deeper dive into each artist, please check out our playlist below featuring our hand picked favourites.