The first weekend in June saw Ever After Music Festival take over Bingeman's Park and Campground for its third annual installment. This year was my first time attending the event. Despite consistently impressive line-ups, I was always left wondering if the trip to Kitchener was worth the effort. With this year's insanely stacked line-up I decided it was due time to find out. This year's edition proved to be well worth the trip and demonstrated that Ever After is a true competitor for best festival in Ontario. From the stages, to the music and all of the extras, Ever After was definitely a weekend to remember. Read below for a deeper dive into each of the elements.
The Stages
Ever After was built around 3 stages. The Excalibur stage, The Oculus Realm and The Ontario Stage. The Excalibur stage was your typical main stage. Taking over a parking lot, it meant a sprawling concrete dance floor. With massive speakers and killer screens for artists' visuals, it delivered what we've come to expect from a main stage experience. Confetti canons, flame throwers and fireworks for the headliners helped to kick things up a notch. The Oculus Realm was a slightly smaller offering with a more intimate and special feel. The stage and dance floor was surrounded by canopies of trees making it feel like you were partying in an enchanted forest. Rounding things out was The Ontario stage; a bus converted into a fire-breathing dragon, equipped with some bumping speakers that played host to a wide array of local talent. Despite it being the smallest of the stages its uniqueness and fire bursts made it an area of interest all weekend long.
The Music
The most important element of any music festival is, of course, the music itself. This is easily where Ever After excels most. The line-up was a dream come true for bass heads with legendary headliners Bassnectar, Excision and Zeds Dead along with heavy-hitters like NGHTMRE, TroyBoi, Herobust, Zomboy, Snails, Ghastly, Destructo and more. There was way too much awesomeness to go into every set, but we've listed a few highlights below.
Bassnectar
Bassnectar is an artist who constantly proves he is deserving of being a headlining act. His sets are a transcendent journey through genres, mixing in elements of hip-hop, trap, dubstep and some serious bass. His visuals are top notch and hypnotizing, taking the experience to new heights. Bassnectar has built a cult following and his live sets are a clear reminder as to why. The high-energy set was the perfect conclusion to a strong Day 1.
Excision
Excision's set truly brought out all of the bass heads. Easily the most packed of the entire weekend, Excision showed why he is a legend. With a barrage of bass, he proved that dubstep is as strong ever, setting the crowd on fire with every drop. His visuals were some of the best I've ever witnessed with numerous fans buzzing about them online and in person.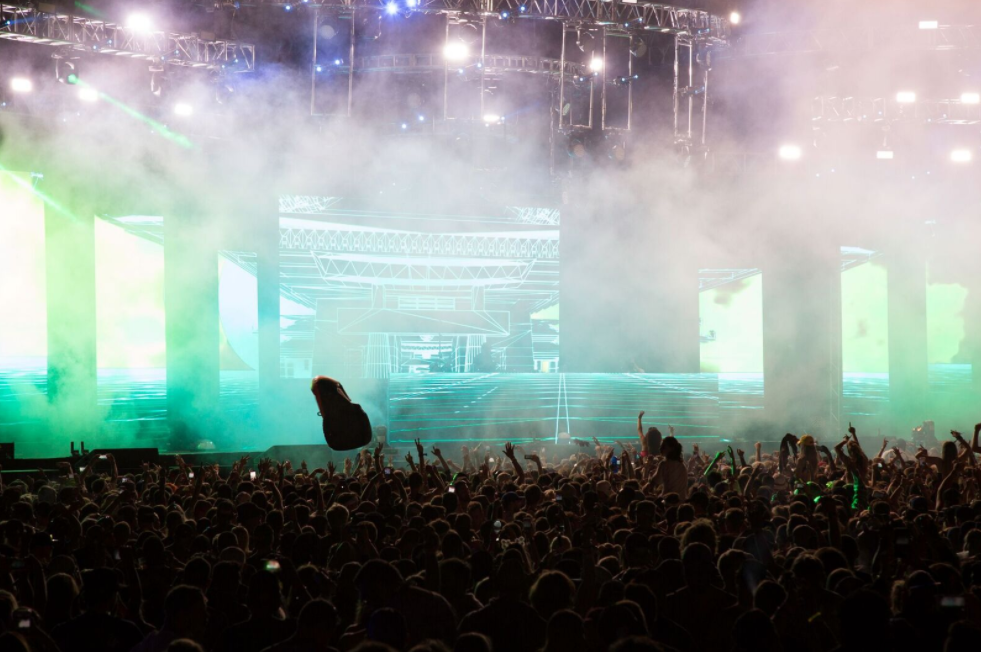 Zeds Dead
Local favourites Zeds Dead were the perfect finale for Day 3. Their set, like their most recent album, spanned genres from future bass and trap, to DnB and dubstep. They moved between the sounds with ease like the seasoned veterans they are, adding in the perfect sample or layering in that key track to punch things up a notch. Vocals from Drake and Kendrick Lamar had the crowd singing along before getting obliterated with bass.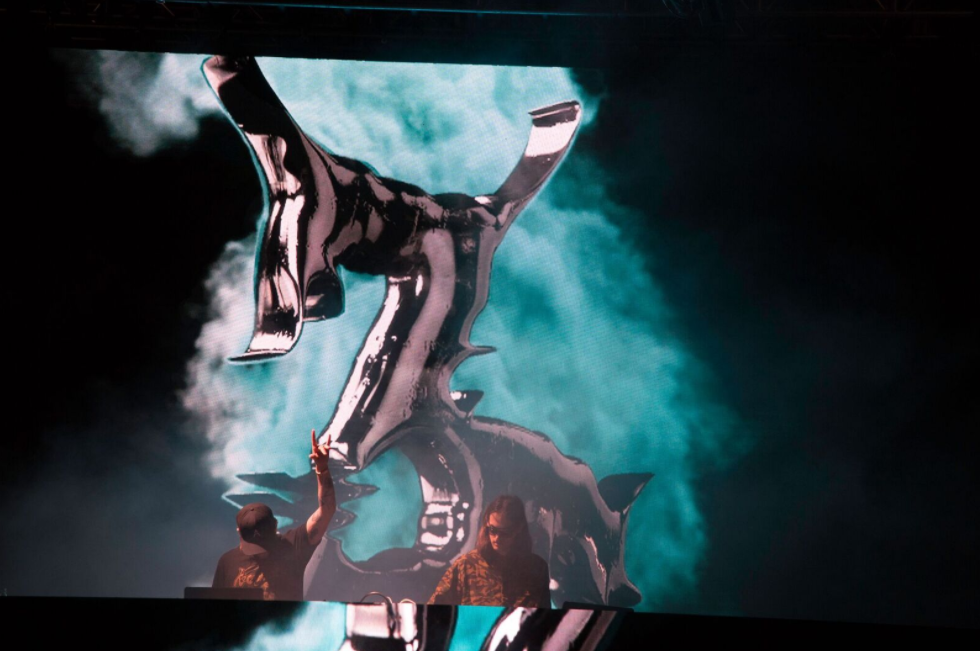 TroyBoi
Easily one of the standouts from the Oculus Realm, TroyBoi delivered one of the most diverse and exciting  sets of the festival. It centered largely around his own originals and reworks and he even blessed fans with a couple of insane unreleased track. Playing to the festival vibe, he also snuck in crowd favourites like TNGHT, ASAP Ferg, Kendrick Lamar and Carmack's remix of ODB. His energy was infectious; dancing in between mixing and getting the crowd hyped.
This unreleased @TroyBoiMusic is sounding insane! pic.twitter.com/MHR5XqCDN3

— FUXWITHIT (@fuxwithitblog) June 4, 2017
Herobust
Herobust's latest EP was aptly entitled Vertebreaker. It seems the title is also the mantra for his live sets as he delivered a relentless barrage of neck breakers. From the moment he stepped on stage the crowd began to pour in and he kept the intensity up, mixing his signature trap meets dubstep sounds with cuts from both genres. Adding to the awesomeness of his set, it was actually extended an extra hour as it seemed OT Genesis was running late. As his original set finished, he brought out a slew of homies including Yookie, Crankdat and more to demolish the stage for an epic impromptu b2b.
Snails
By far the biggest and craziest set to take place at Occulus Realm. Snails die-hard fan base was on display with a large portion of the crowd repping his merch. For fans of hard-hitting dubstep his set was a dream come true. The set opened up one of the biggest mosh pits of the weekend, taking up the majority of floor.
The mosh pit at @snailmusic's set was no joke…. #eamf17 pic.twitter.com/XNAU4pTRqE

— FUXWITHIT (@fuxwithitblog) June 4, 2017
Games & Activities
Along with the music, Ever After offered a range of rides and activities. They had a midway that included a scene-setting Ferris wheel and a few spinning rides to rattle your brain (if the music wasn't enough for you). The midway also included some classic games with prizes available. On the back side there was a number of inflatable activities for anyone looking for some further gaming.
Food & Drink
Food options at Ever After were typical of a festival of its size. There were a ton food trucks serving up pizza, poutine, tacos, hamburgers, jerk chicken and more. There was also carnival staples like ice cream, funnel cake and cotton candy. Free water stations were available although there could've been a station closer to the main stage. For those of age, a few alcohol options were available including, beer, cider and mixed drinks. One complaint (and this is for all festivals) is the lack of beer variety, with Coors Light and Canadian as the only options. Line-ups for alcohol were generally quite short, which is always  a huge plus.
Ever After Is Here To Stay
Ever After was a stellar start to 2017's festival season. The line-up and performances were nothing short of incredible. With 3 stages and strong attendance it's clear that Ever After has some serious staying power. If you've yet to hit Ever After because it seems too far or out of the way, I can assure you it's well worth the trip. I met people who traveled from Montreal, Edmonton and the US and every single one seemed very content with their decision to do so. With the strength of Ever After it looks like Toronto has some serious competition when it comes to festivals.
Photos by Tania Hiriart. Follow her on Instagram.