Derek Vincent Smith is famous for his unique approach to music, and leading the pack into an alternate vision of electronic music's future. After being exposed to his masterful releases, shared freely, it's hard not to be transfixed by Pretty Lights. At Red Rocks on August 11th and 12th he returned for the fifth year in a row to celebrate the ten year anniversary of his debut album.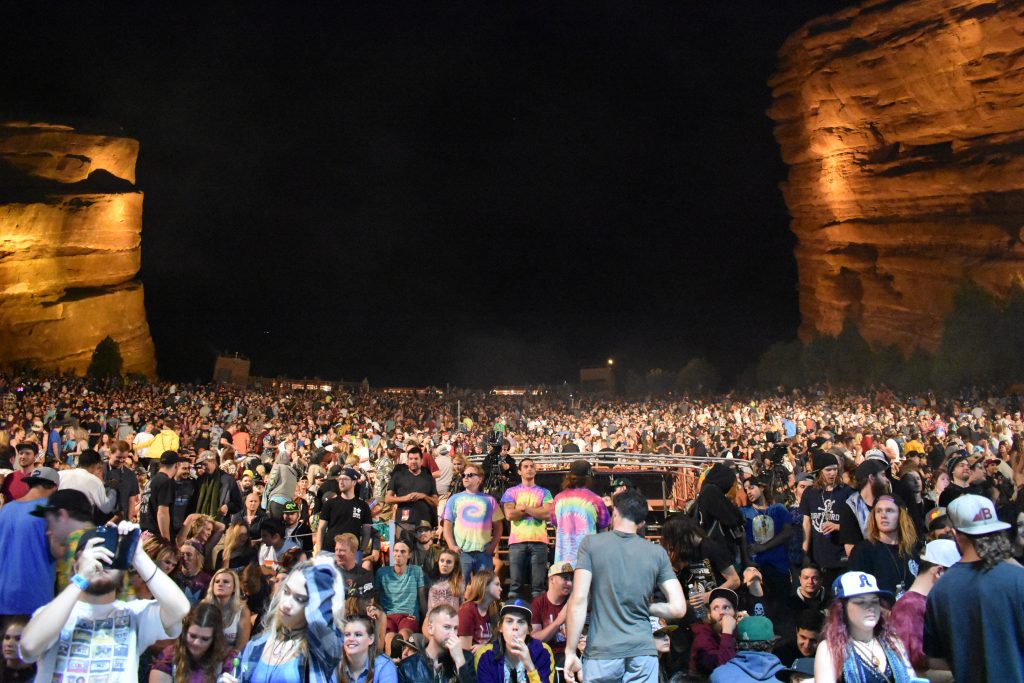 Performing for a sold out crowd, this University of Colorado drop-out was a beacon in the dark, red mountains of Morrison, CO. There were quite a few fans that were there not only there to see Pretty Lights but the supporting artists as well. This included SoDown, Manic Focus, Daily Bread, and G Jones.
Each of the opening acts resonated similar seasonings of bass and live instrumental aspects as Pretty Lights. SoDown featured a sexy saxophone which few could resists boogie-ing down to. Both Manic Focus and Daily Bread brought soul and blues elements to the game, which kept the audience flowing. The most genre-bending of the warm ups was G Jones with his fusion of hip hop, electronic, and heavy dubstep sounds. These delectable appetizers only wet the crowd's palate.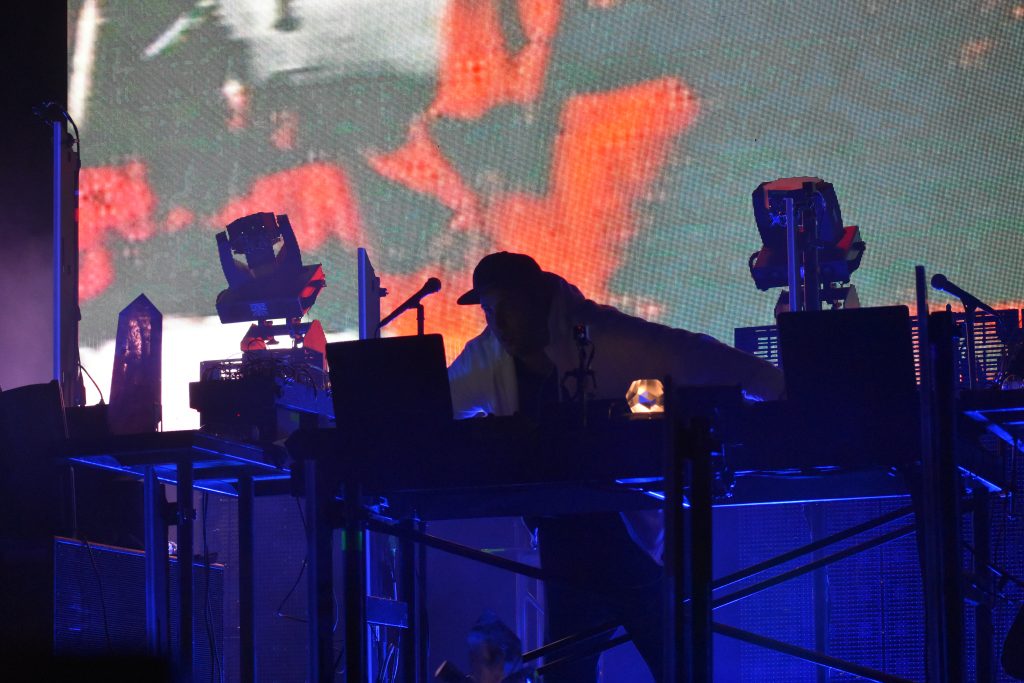 Pretty Lights is a true artist and creative that expresses his weirdness through his music. Performing both nights with a live band that included drums, keyboard, and what seemed like another mix-table set up. His sets were shared with the audience in a jam-session style that was crafted before us. Smith chatted with his band mates between songs, and spoke to the crowd kindly, and with confidence. This made for an intimate feeling, even though there was an immense crowd pulsing throughout the venue.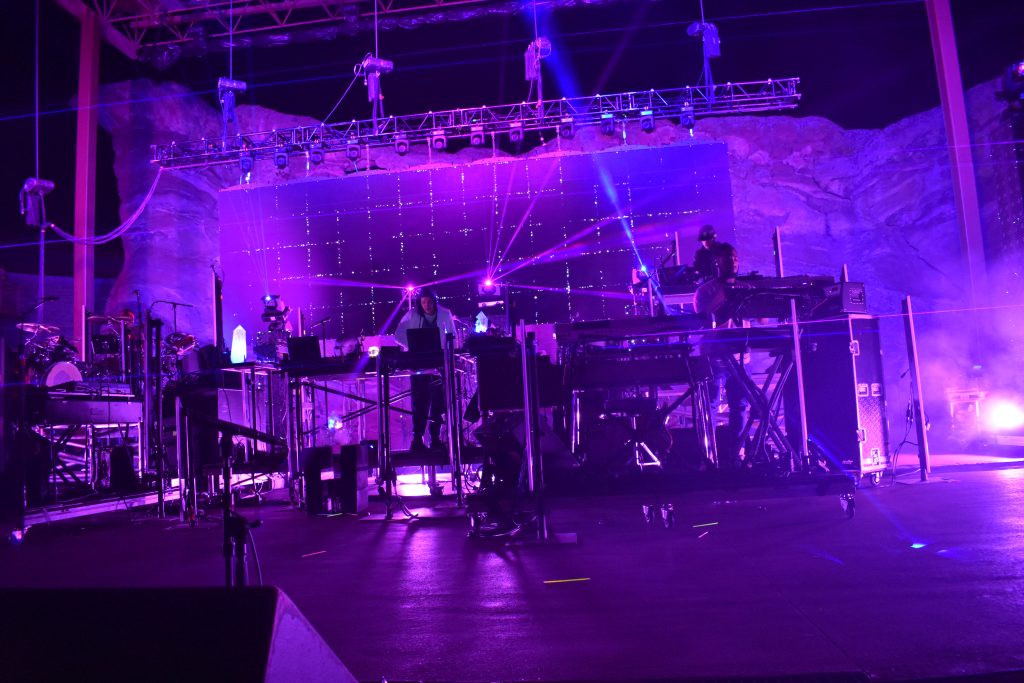 The visuals are an integral part of the Pretty Lights experience. When the set first started, a video sequence played where Smith hiked up a mountain's ridge, and hoisted a large crystal to the powerful rays of the sun. There were several crystals on stage, some seemed to be part of the laser light displays that sprinkled the crowd through out the show, and dosed us all in mystical vibes.
The show had a mystique that was palpable. Pretty Lights has fans that are young, old, there from day one, and just discovered him on SoundCloud. All were there to groove, and get down to Smith's classics, and some fresh mixes that no one could resist.
The light show for Pretty Light's performances are known to be intense, and breathtaking. I was impressed by the streamlined, yet exotic spell-work of the lights even though conditions were not ideal. There was plenty of smoke being produced but there was a lot of wind.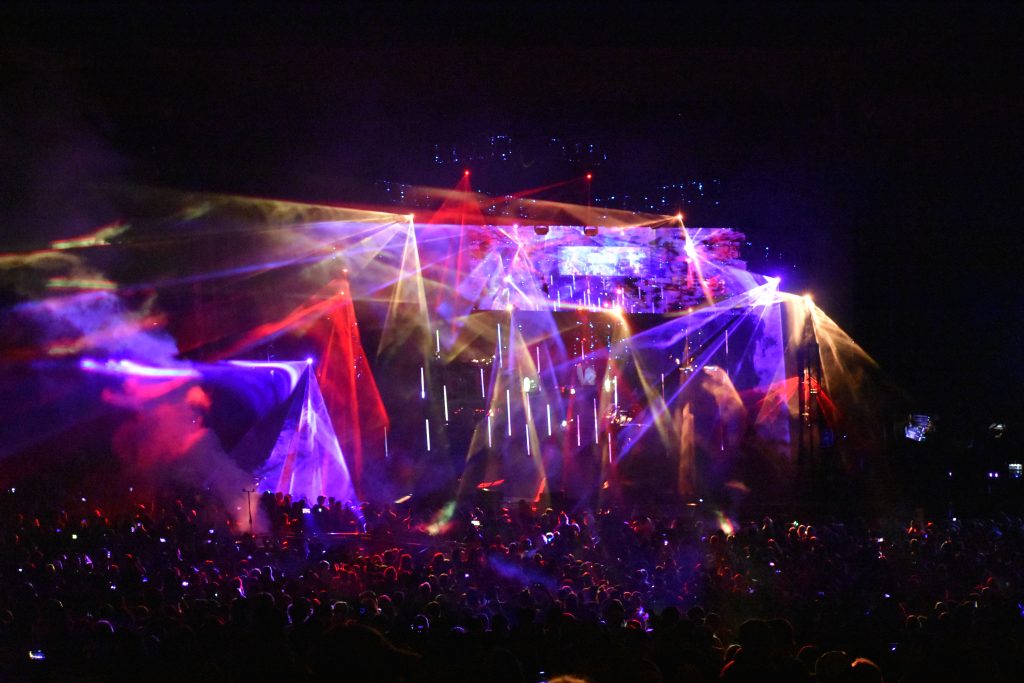 Smith enjoyed himself with fervor behind his set-up. He danced alone, with his band, and seemed to be in the zone for every moment of each night's performance. The relaxed feel of Pretty Light's music kept the crowd writhing, and shouting as the rest of the Denver area sparkled on the dark sprawl of the horizon above the stony outcroppings that made the stage.
Pretty Lights was able to once again prove his stellar prowess as a leader of electronic music, endearing himself to music fans, and demonstrating what real humility to the power of music takes. If you haven't already, you should definitely put Pretty Lights at Red Rocks on your calendar for next year.