If you are hunting for the perfect way to celebrate this creepy season, plan on attending the Supernatural Festival 2017 in Denver's National Western Complex on Oct. 28th.
Global Dance retired their previous annual Halloween celebration Hallowfreaknween. This year should be a precedent for Supernatural Festival's future iterations with promises of a paranormal playground, appearances of ghoulish creatures, demonic decorations, and instructions to resurrect your coven and don a sick costume.
There are a disturbing amount of performers at this event. There are approximately seven different stages. Of the few dozen sets that are set to get music fans raving and head banging, some headliners stand out: Alesso, Carnage, Audien, Infected Mushroom, Terra Vita, Black Tiger Sex Machine (BTSM), Danger, Havoc Wroth, Tisoki… I can keep going but it is better if you see it for yourself.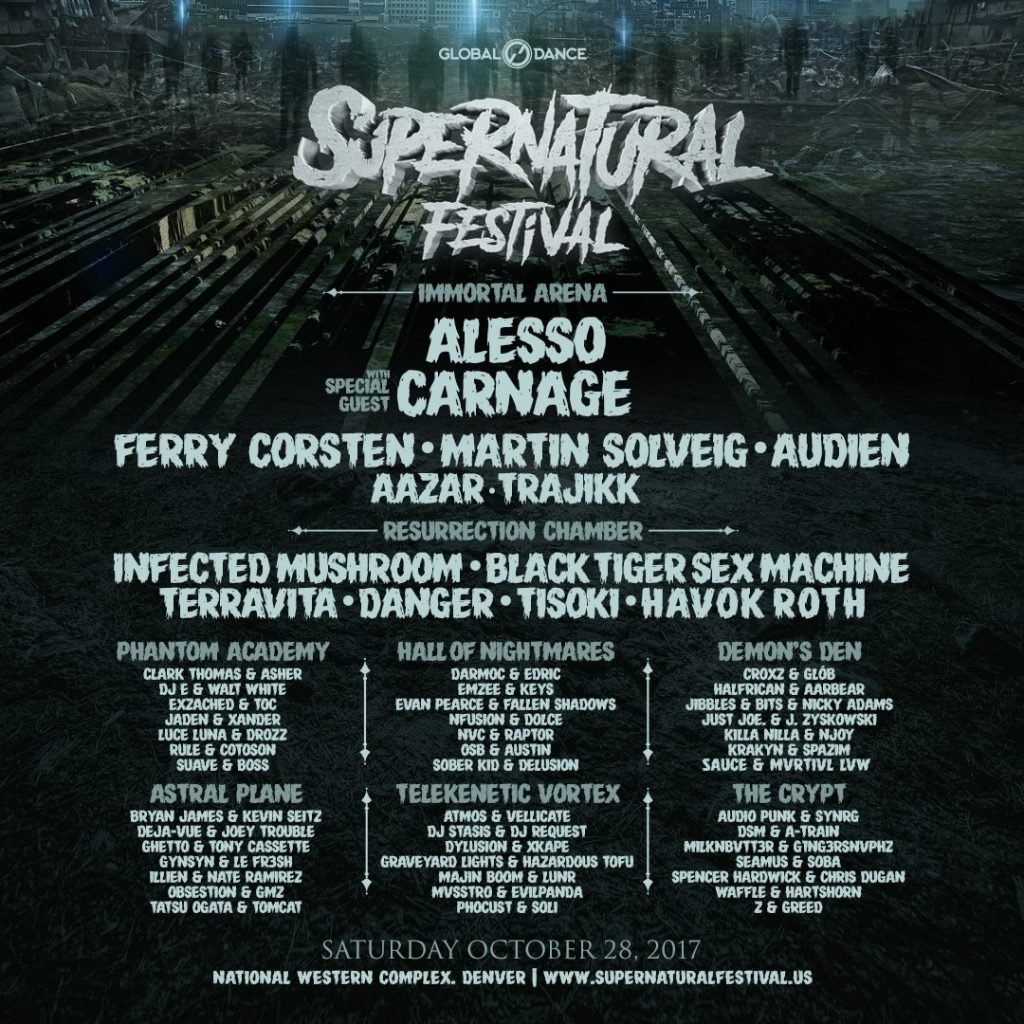 Hosted by BTSM, Terravita, and Global Dance, (who also put on a reported killer festival last summer with the same name, Global Dance Festival), have brought together an incredible line up under one roof for a night of frightening electronic music. BTSM has been praised as a savior of dark electronic, and seems to like performing in the area having put on multiple shows since last winter's Cervantes performance, and stops around the area during summer festival season.
With over 50 artists performing, music fans from all corners of EDM will be present to show their support for their favorite local and international artists. It is the perfect opportunity to taste a buffet of digital music and dance the night away. I expect crazy costumes, creepy decorations, and a cacophony of some rank electro. For tickets and more information, check out the Supernatural Festival's website.