Supernatural Festival 2017 lured EDM fans to the National Western Complex with a treasure trove of dank artists and producers. There were over fifty DJs, each with their own set, in what seemed to be a maze of stages, and all filled to the brim with costumed ravers. There were plenty of stages to choose from, and crowds to float through, and after dancing and wandering I found myself drawn to one particular stage, The Resurrection Chamber.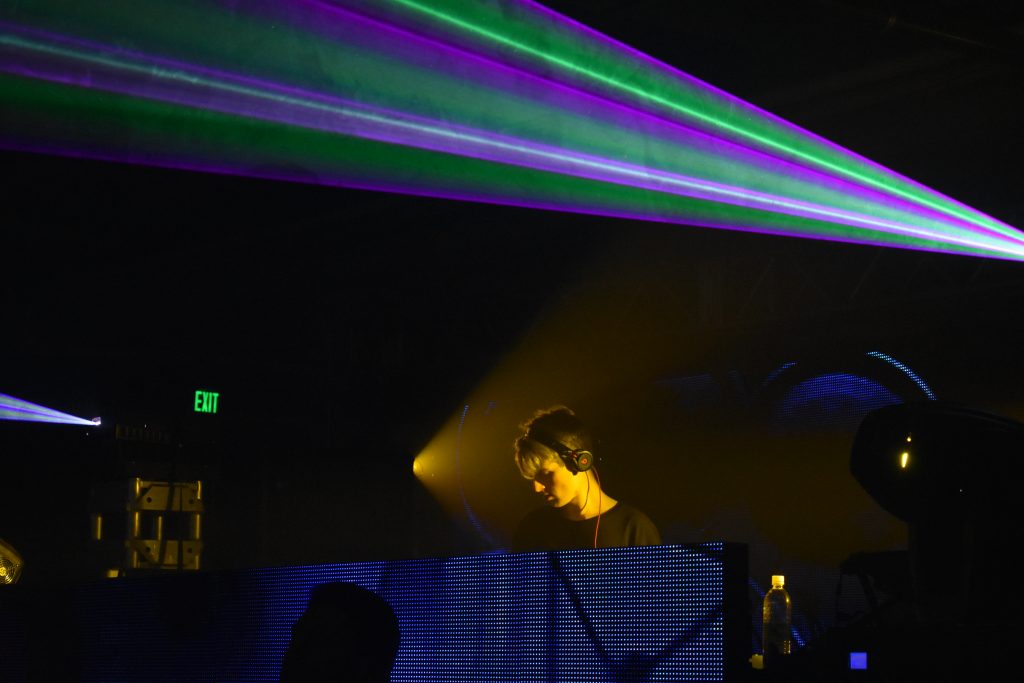 When I first entered the spot, Tisoki was laying down erotic synths and boosting the bass, but I really fell into it once Travis Scott's 'Goosebumps' came on, shattering speakers with that groovy, R&B melody.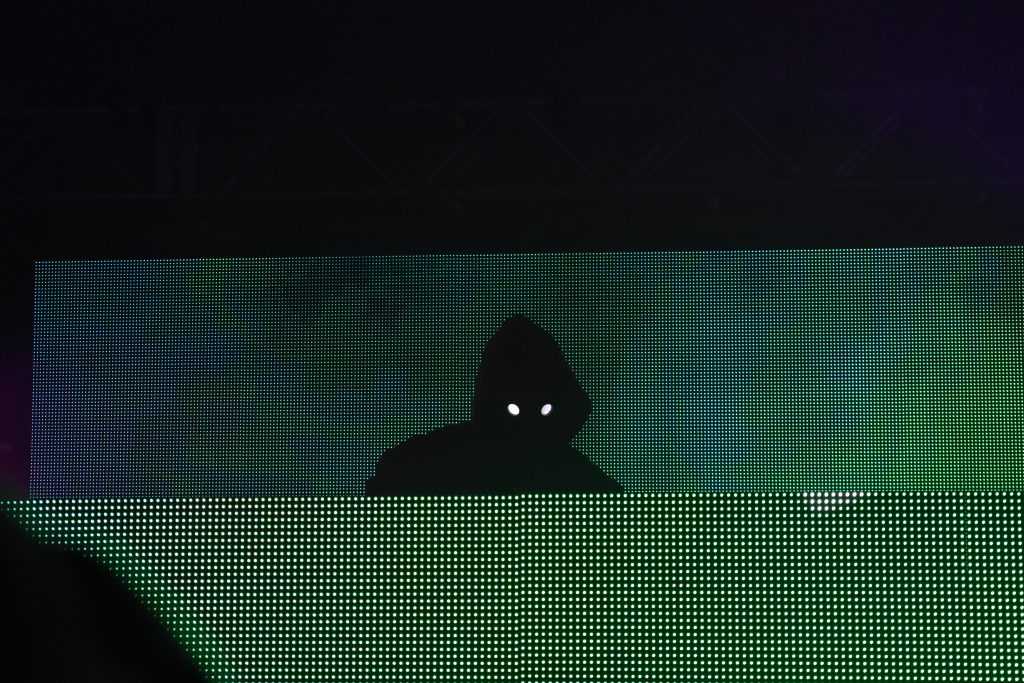 Next was Danger, with his confection of slushy sounds, and wild synthetic up-tempos. Danger's energy radiated through the fortunate crowd, and proved to satiate his fan's desire of something different.  Much of his sound seems to draw from older techno, pure synthetic sounds not pretending to be anything else. As Danger was coming to the end of his set I got the chance to go back stage and get a better view on all the action.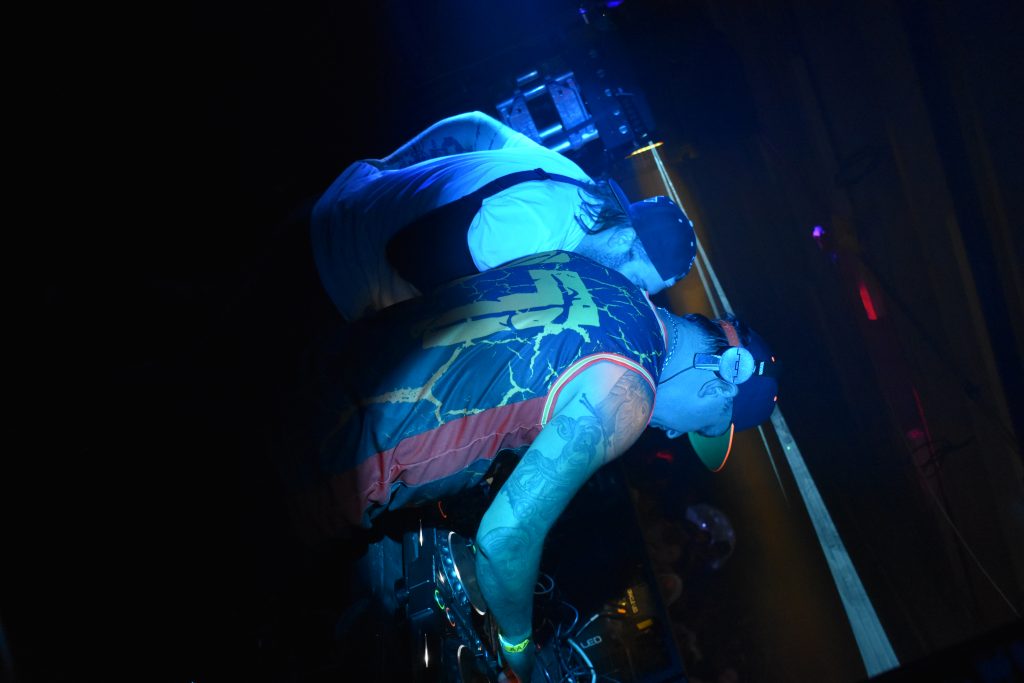 Terravita took the stage and contrasted their aggressive bass style with soft, soprano vocals. The duo slapped down drop after drop, working the crowd up. Bangers latched onto the barricades and showed their appreciation for Terravita's intense style of production (even with one arm in a sling).
Still back stage, I was watching Terravita rip it up when without warning all three members of Black Tiger Sex Machine started gearing up right next to me. Watching the helmets go on was an experience in itself, but to get to watch them from so close lay down fan favorite after favorite, ('Face Down', label-mate Kaiwachi's 'Demons', Rage Against the Machine 'Killing In the Name', as well as 'Religion', 'Hell Motel', and their newest collaborative release with YOOKiE 'Lions'), was an epic experience.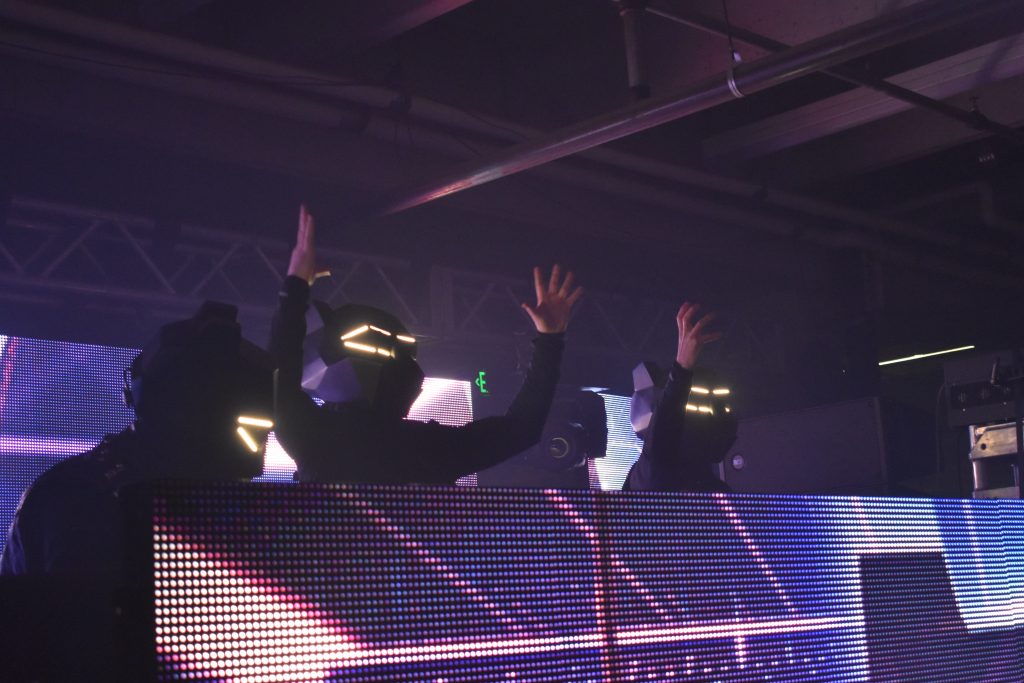 As I was getting down to the last bit's of BTSM's sermon, Infected Mushroom brushed passed me too get a better view of the trio. Infected Mushroom's set was an incredible way to finish off a magical night filled with dirty electro bass.
Supernatural Festival 2017 was an impressive inaugural event. It was planned well and executed smoothly. The venue was provided enough space that broke up the different stages, yet allowed for plenty of exploration, and pockets of parties to enjoy. There was concern that a void had been created when Global Dance retired their annual fall event, Hallowfreaknween, last year. Those fears have been soothed with Supernatural Festival. Here's to next year.
[All photo credit to Jennifer Dref]