With many hobbies, knowledge is passed from veteran-to-newbie, there are books you can read, courses you can take. There are plenty of brands that support outdoor enthusiasts with products and information: fishermen have Bass Shop Pro, golfers have GolfSmith, snowboarders have REI. That has never existed for festivaling. Until now.

-Tucker Gumber (The Festival Guy), FestEvo CEO/founder
Think back to your first ever festival. There's a good chance you were out-of-place, unaware of how magical and liberating such a realm could be. You didn't imagine that there could be such a place that could take you away from the real world, even if for a brief moment, to revel in insurmountable wonder with – believe it or not – people who are into the same music as you!
Tucker Gumber, also known as The Festival Guy, is looking to expand/maximize the festival experience, through educating and preparing FestivalGoers, veterans and newbies alike, for the ultimate musical adventure. Enter FestEvo (short for "Festival Evolution") – a web platform which gives FestivalGoers the opportunity to enhance their festival experience, through proper education and preparation. The platform comes with accompanying iOS and Android apps, for planning on-the-go.
The FestEvo platform was created with the following intentions in mind:
Legitimize Festivaling as an outdoor hobby by establishing much needed etiquette
Incentivize fans to discover and support up-and-coming artists
Unite the festival community
Create the gear FestivalGoers always needed and promote the industry's top vendors
Reward FestivalGoers for being active participants in the community
Alongside the launch of the Festival platform is the much-needed The FestivalGoer's Guide, a 164-page book which provides some festival philosophy, etiquette, and hacks to improve your festival experience. Regardless of whether you've atended 1 or 100 festivals in your time, there's always something new to learn, especially in an avenue that hasn't been officially documented and explored to such a degree.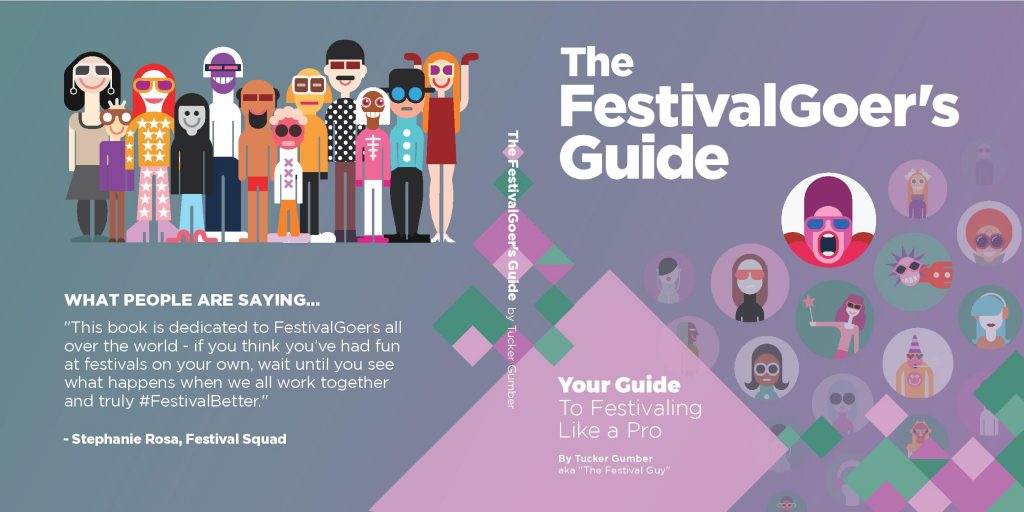 On top of it all, FestEvo is also a membership rewards program, which rewards members by booking travel, ranking artists, inviting friends, and buying festival gear. These actions will result in accumulating a currency known as PROPS, which can be put towards raffles to win prizes such as festival tickets, experience packages, and gear from the FestEvo Store or its preferred vendors. The membership itself is $10/year.
Download the app from Google Play or the App Store, and get ready to further enhance your festival experience! Also check out the video below for a bit more in-depth info from The Festival Guy himself.
Featured Image courtesy of Conner Lee Coughenour.